HP Vs DELL Desktops | Which One Should You Choose?
[ As an Amazon Associate I earn from qualifying purchases. ]
HP and Dell are the most eminent names in the desktop PC industry, although the market is excessively competitive.
There is no denying that both brands have separate products that have quite practical implications for identical work.
Besides so many similarities, one consumer may prefer the Dell and the other may HP. That's much close these two brands are from one another because of their established brand value.
However, in this desktop battle, a name should come out loud who have satisfied customer's demands. After thorough market research, we have found a winner between HP vs DELL desktops.
Let's find out together who it is.
The HP Story
This Tremendous brand commenced its journey around 80 years back on the exhibited path of Bill Hewlett and Dave Packard.
Later then the founders last name initials ended up turning into the company name called- HP.
Since then, the company keeps mesmerizing people with revolutionary tech and top-notch quality hardware.
HP is a highly specialized name in the world of computer hardware. Although, their first product was an audio oscillator.
Back in the year 2015, Hewlett-Packard company split into two entities: Hewlett Packard Enterprise and HP Inc. With the expectations of millions of consumers, indeed, this company has a long way to go.
The Dell Story
Michael Dell is the founder of the multinational computer tech company that has established in 1984.
He has started this whole thing from his college dorm room with a capital of only $1000.
The Dell is committed to meeting customers' wants by providing the highest-grade product within a competitive price range.
In their wide variety of commodities, people find trustworthy tech-items capable of serving for a longer time.
Nowadays, Dell is running by 78,000 people combined to operate its services around the globe. It's good news that the tech-savvy people have all these brands like Dell around them and evolving with the time passes by.
Brand Reliability
When talking about brand reliability, these two multinational brands have their own set of approaches to gain consumers' faith.
There are some key aspects we are going to focus on to find out the reliability measurement. Let's find out, through these crucial points, which brand is reliable enough to choose.
Design And Durability
'The first impression is the last'; as this saying emphasizes, the design is the fundamental thing to consider. Often right quality products can't satisfy the market because of bizarre design.
Fortunately, both brands make not only durable commodities but also provide eye-catching design along with.
After-Sale Service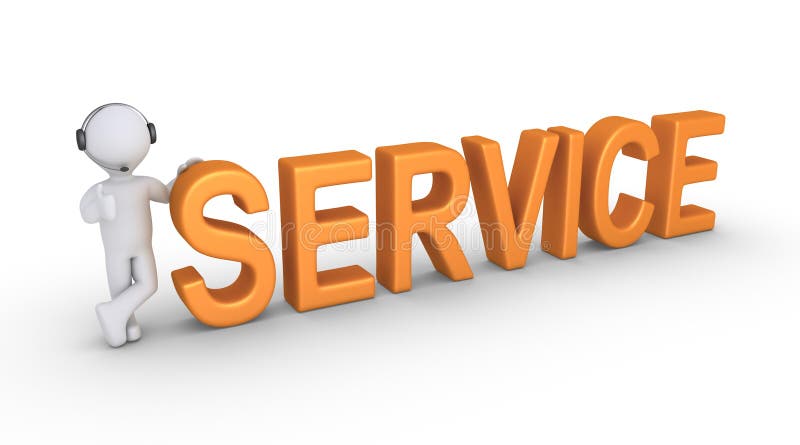 Computer hardware and software are such things that require continuous monitoring so that the consumer can get exceptional performance.
Between Dell and HP, comparatively, Dell has slightly better after-sale service. They are very keen to help no matter what you are facing with your setup.
Price
It is a term that decides how your whole desktop system is going to be. Almost every bits and piece offer high-grade service, and we are talking about HP. Thus, their price is somewhat higher than the other one.
Component Availability
In simple words, both brands have available parts for whatever you are seeking for your PC. These global brands have created enormous brand value, with all of their services combined.
Innovation
Everything needs change, up-gradation, and modification according to the increased desire of the market. Hence, innovation is the weapon to kill the competition for generating competitive advantage.
Dell has recently invested $100m to focus on developing AI, Machine Learning, IoT, and so on.
Similarly, HP has expanded towards the Indian market to promise better tech support by investing $500m.
There is no clear winner in terms of brand reliability; instead, both have created a more substantial base over the market.
Ultra-Slim Desktops And Vintage Models Comparison
Deciding an ultimate winner with a comparison chart containing a few models won't be an appropriate idea to go with. However, this chart will portray some raw data.
| | | | | |
| --- | --- | --- | --- | --- |
| System | Dell Vostro 460 Mini Tower (Intel Core i5 2400) | Dell OptiPlex 990 Mini Tower (Intel Core i7 2600) | HP Pavilion Slimline s5750z (AMD Athlon II X4 640) | HP Pavilion p6750z (AMD Phenom II X4 840) |
| Core Frequency | 3.10 | 3.40 | 3.00 | 2.90 |
| Motherboard Chipset | H67 | ID1C4E | AMD 785G | AMD 785G |
| Storage (GB) | 500 | 500 | 500 | 1500 |
| Resolution | 1,280 × 1,024 × 32 bit | 1,280 × 1,024 × 32 bit | 1,280 × 1,024 × 32 bit | 1,280 × 1,024 × 32 bit |
| System Weight | 22 | 20 | 13 | 18 |
Head-to-Head Comparison Between Flagship Models
HP OMEN Obelisk
The design and build quality might be deceiving as the PC's appearance seem ideal for the gamer.
Nevertheless, you can find such best specs into this single system that should blow your mind.
At the below $1500 price point, the company offering a CPU of Intel Core i7-8700 – i7-9700K with Nvidia GeForce GTX 1660 Ti – RTX 2080 Ti graphics card.
Moreover, the Ram is about 64GB, and you will get storage space of 1TB HDD along with a 512GB SSD drive.
In case you want to upgrade the system a bit, the device will turn out like something that you may never have even dreamt of.
Pros
It provides space is extremely expandable
One of the best for gaming and other media creation stuff
Completely Virtual Reality Certified
Huge customization options
Durable enough offer plenty of room to dilate
Cons
Bit slower than similarly configured PCs
Hefty looking
Dell XPS Tower
We have got no choice but to include this high-performance goliath into our list.
This model can take the crown without getting into the competition because of the affordability and spec variety. XPS provides enough power with 9th generation Intel Core i3-i9.
The advanced VR-ready graphics are fully customizable, which makes the system even more vivid.
Enormous storage capability won't make you feel insecure ever. Nonetheless, XPS Tower won't cost you a fortune for all of that.
Pros
Alluring design but sturdy enough
This PC can be used for multipurpose
Very prompt inbuild system
Comes with the latest configuration
Vast up-gradation possibility
Cons
The case design is a little tight
Fans are noisy
HP Envy All-in-One
On top of everything, it's a workstation capable of producing immense power than the conventional PC tower.
If you in seek of 360-degree performance, then HP Envy All-in-One right there for you.
You may fall short of words with its jaw-dropping features like 16GB Ram, 4k HDR screen, Nvidia GTX 1650 graphics card, etc.
This rugged yet simple-looking device has covered all of the essential features that an ultimate workstation requires. With such specifications, professional video and photo editor can get the best out of it.
Pros
All-in-One is a compact desktop that cost you tiny space
Replacing any parts are not a tough job
High specs within a reasonable price
Sleek design and reliable durability
Quite dynamic performance
Cons
Upgradation is close to impossible
Tough maintenance procedure
Dell G5 Gaming PC
Dell's latest addition to their gaming PC product lineup is G5, which should be a convenient deal when it comes to absolute value for money.
9th gen intel core i3 chipset of it will fight alongside you against other competitors in the market.
Powerful Nvidia GeForce GTX 1650 and RTX 2070 graphics cards will guarantee high configuration games' smooth running.
Moreover, before taking this gaming PC into the residence, you don't need to stay awake whole night thinking of money because it is quite affordable considering the specs.
Pros
It ensures top-notch performance
There is an expandable storage facility
Glass panel allows easy excess to the inside portion
Easily replaceable parts
Quite a few spare parts available
Cons
Pre-installed software may slow down the pc
It only supports single GPU
HP vs Dell Desktops: Which One Is The Best?
Okay, now we have reached that final point where it must be discussed which brand's desktops take the trophy home.
There are tons of desktop models available from both sides. Consequently, reviewing each of them and comparing them as a whole is near to an impossible task.
Instead, we can suggest that in which situation you should choose one between these brands.
There is no HP pair when you have enough budget and looking for extraordinary build quality with fairly decent components.
Every part, along with the casing, is sturdy enough. As you have numerous choices to make your mind, HP should satisfy your need unconditionally.
And when you need to go with MR. Dell? Well, their desktop variety can confuse you in the first place.
For a better gaming experience, Dell's product can serve you with better features. They have a cooperative customer service team as well.
But you know what? Overall, HP Envy All-in-One  can be the sole winner of this race. It is a tough call, we know. However, we feel the Hewlett-Packard company wins it by a hair, only because of their better hardware.
Final Verdict
In this article, we have tried to find the solution to a common question, which is better between HP Vs DELL Desktops in detail.
No doubt, there is some subtle difference between them. We intended to end the debate in this post, but we know it's a never-ending discussion.
Every tech-rivalry brings good news to consumers. For something good, for something unique!